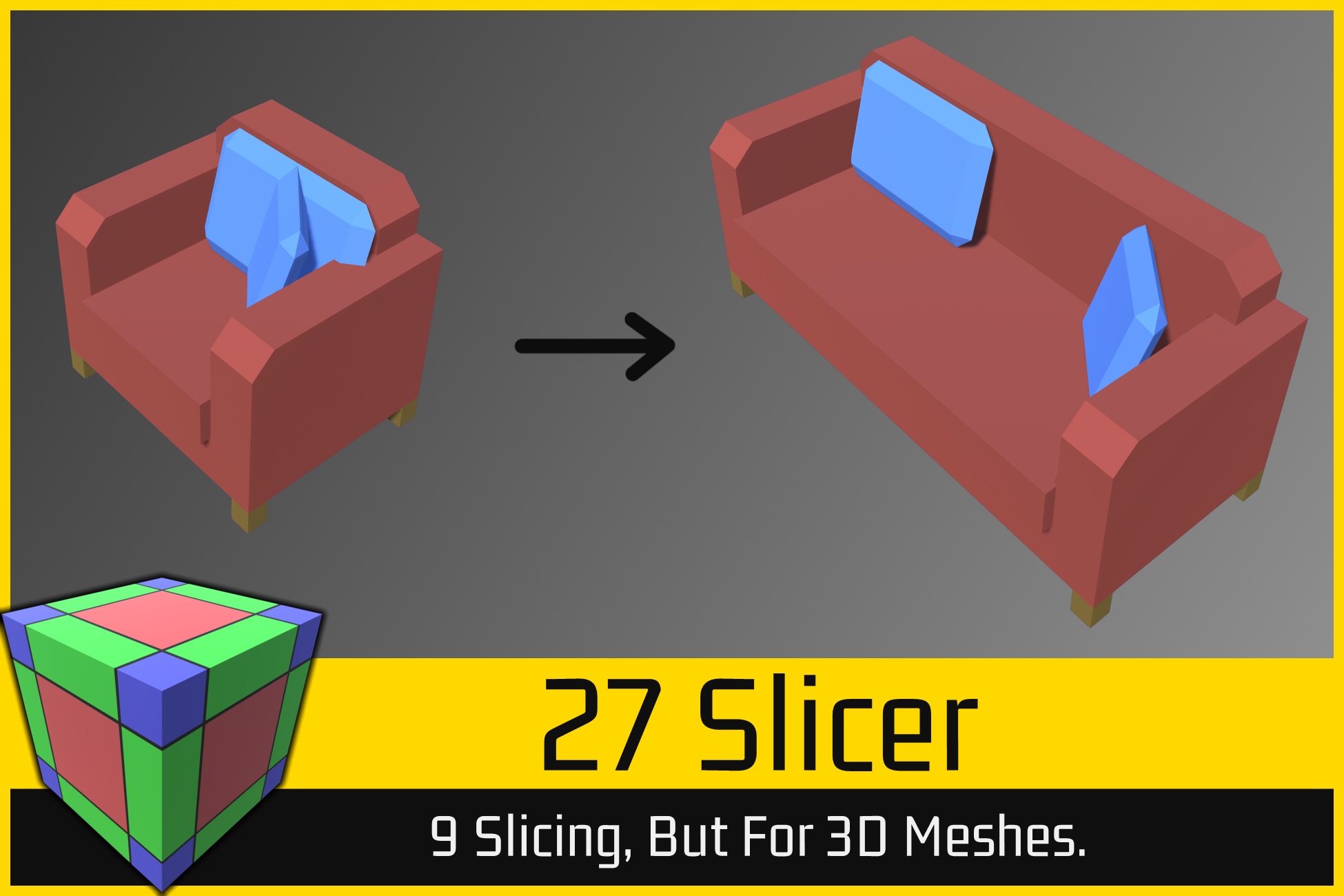 27 Slicer
Hi All,
We have another release for today. In this update we focused on adding 'Slice Finalization'. This feature sets up the scene to use sliced meshes and then destroys all of the Slicing Components. This results in Sliced Meshes but with no performance overhead from the Slicing Components.
Checkout the Optimizations manual page to read up more on how this feature can be used.
v1.3.0
Released 2022-05-01
Added Slice Finalization, which can be used to optimize a scene that makes use of slicing, but does not require real time slicing. See the Optimizations manual page for more information.
The Sliced Mesh Exporter window can now skip exporting individual files via a checkbox.
Improved inspector behavior when selecting multiple Slicing Components.
Tested and confirmed compatibility with LOD meshes.
Files
27 Slicer.unitypackage
603 kB
May 02, 2022