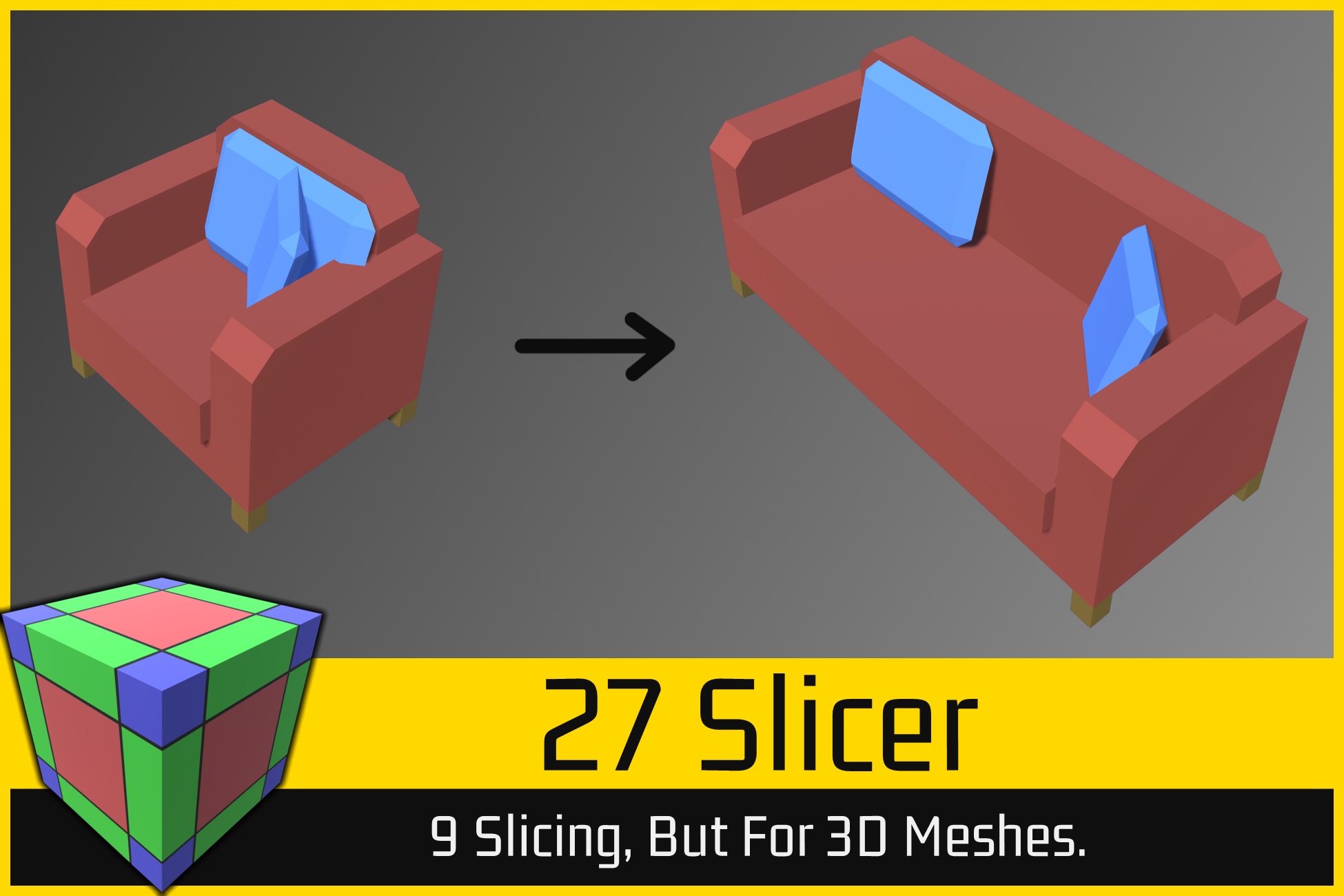 27 Slicer
A downloadable Unity Plugin
User Manual | API Documentation | Online Demo
Resize 3D models while retaining scale and proportions.
27 Slicer is a Unity plugin that can dynamically resize models. 27 Slicing allows a 3D mesh to be scaled to many sizes with a single asset.
🔵 Slice Meshes -> Slice 3D Meshes and modify its size without distorting its details like scaling would. You can even reduce the size of the model.
🔵 Slice Colliders -> Slice 3D Mesh and Box Colliders to match the sliced meshes.
🔵 Slice Modifiers -> Add modifiers to reposition and resize children of sliced Game Objects.
🔵 Export Sliced Meshes -> Export sliced meshes as a Unity asset. The exported mesh asset can then be used like any other mesh in Unity.

🔵 Compatibility -> Compatible with the Built-in Render Pipeline, URP and HDRP.
🔵 Source Code -> Full C# source code is provided.
🔵 Online Documentation -> Comprehensive API Documentation and User Manual.
Slicing a model is as simple as adding a Mesh Slicer Component to your Game Object and playing around with its properties.
Purchase
In order to download this Unity Plugin you must purchase it at or above the minimum price of $30 USD. You will get access to the following files:
27 Slicer.unitypackage
603 kB