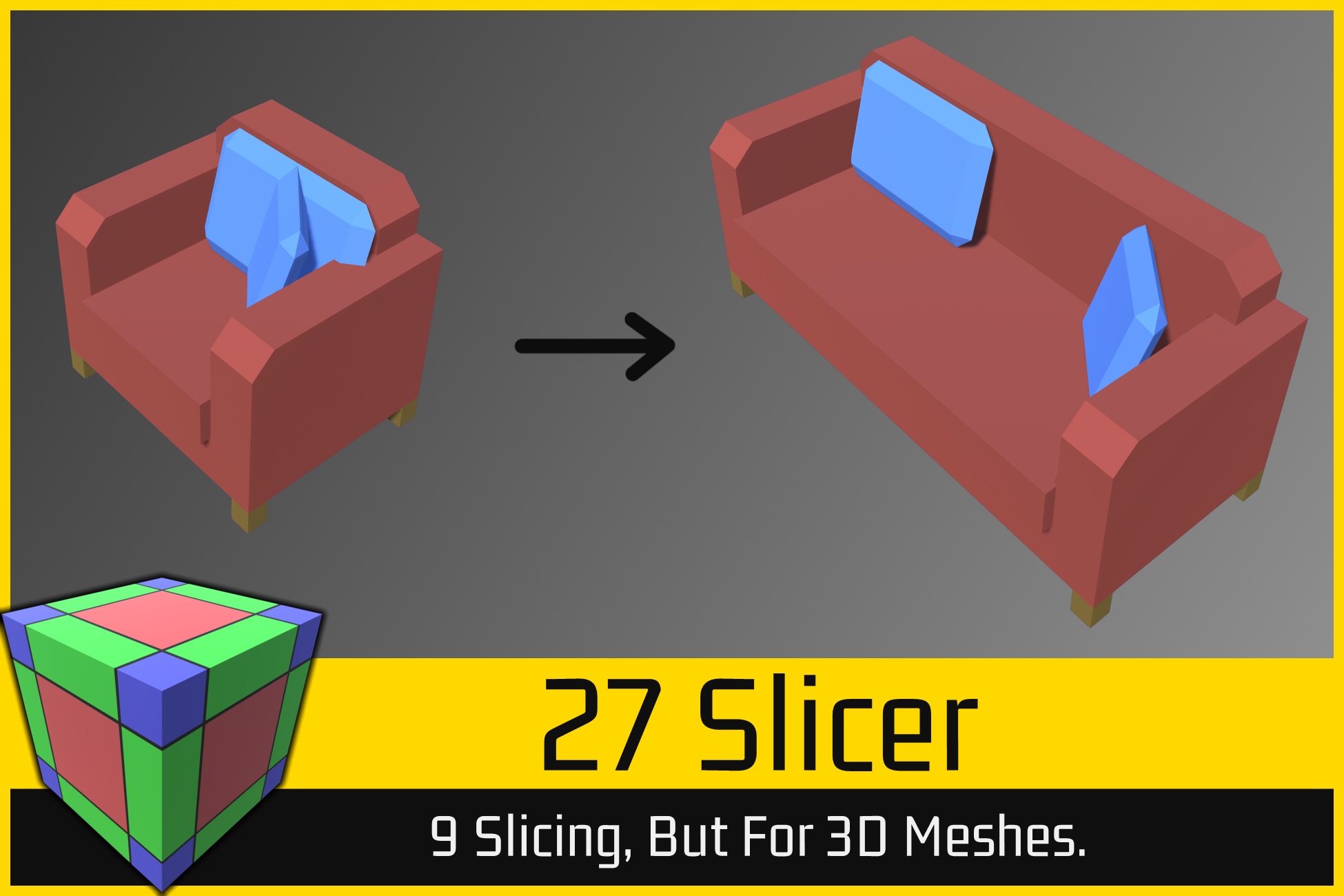 27 Slicer
Hi All,
Today we are releasing the next update to 27 Slicer. This update focused on the first stage of the Mesh Baking feature set. It adds a Sliced Mesh Exporter which will allow any sliced mesh to be exported as a Unity Asset.

v1.2.0
Released 2021-12-19
Added Sliced Mesh Exporter window, which can export any sliced mesh as a Unity asset. The exported mesh asset can then be used like any other mesh in Unity.
Sliced meshes now gets their Mark Dynamic property enabled.
Files
27 Slicer.unitypackage
587 kB
Dec 22, 2021